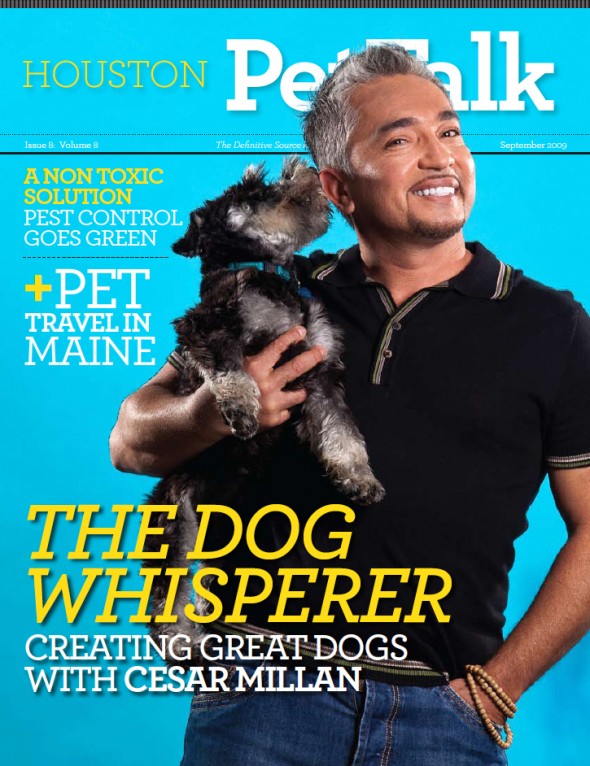 PUBLICATION OR LOCATION: Pet Talk Magazine
PUBLICATION DATE: September 2009
LINK: http://houstonpettalk.com
NOTES: I shot this image during a shoot with Cesar near Lake Conroe, north of Houston during this past Summer. He was filming an episode of his hit NatGeo channel show, The Dog Whisperer and I was lucky to be able to tag along. He is very personable, down to earth, and is genuinely passionate about dogs and animals in general. I shot some portraits of him and one of his dogs on a blue background to coincide with a series of cover portraits for Pet Talk, as well as did some behind the scenes, documentary images for the spread as well.