IN PRINT: Brad Ausmus for Sports Illustrated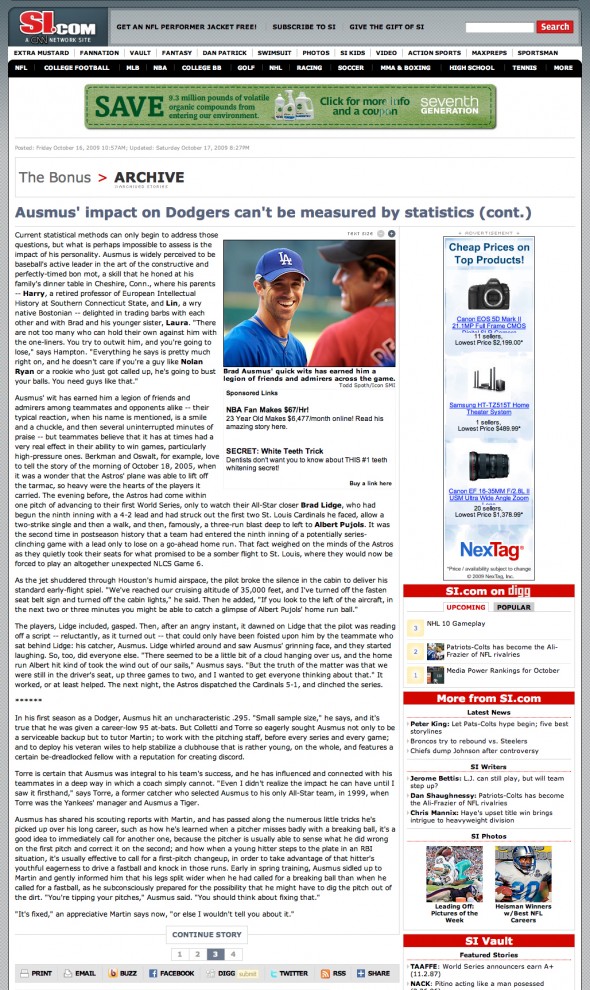 PUBLICATION OR LOCATION: SI.com / Sports Illustrated
PUBLICATION DATE: October 16th, 2009
LINK: http://sportsillustrated.cnn.com/2009/writers/the_bonus/10/16/brad.ausmus/index.html
NOTES: This image of former Astro, Brad Ausmus, was taken during batting practice. He had just signed with the Dodgers and this was his first time back at Minute Maid Park since the move. He was laughing and carrying on with his former friends and team mates prior to the game. Here he jokes with Astros' first baseman Lance Berkman.